Home - Britannia Full Steam Ahead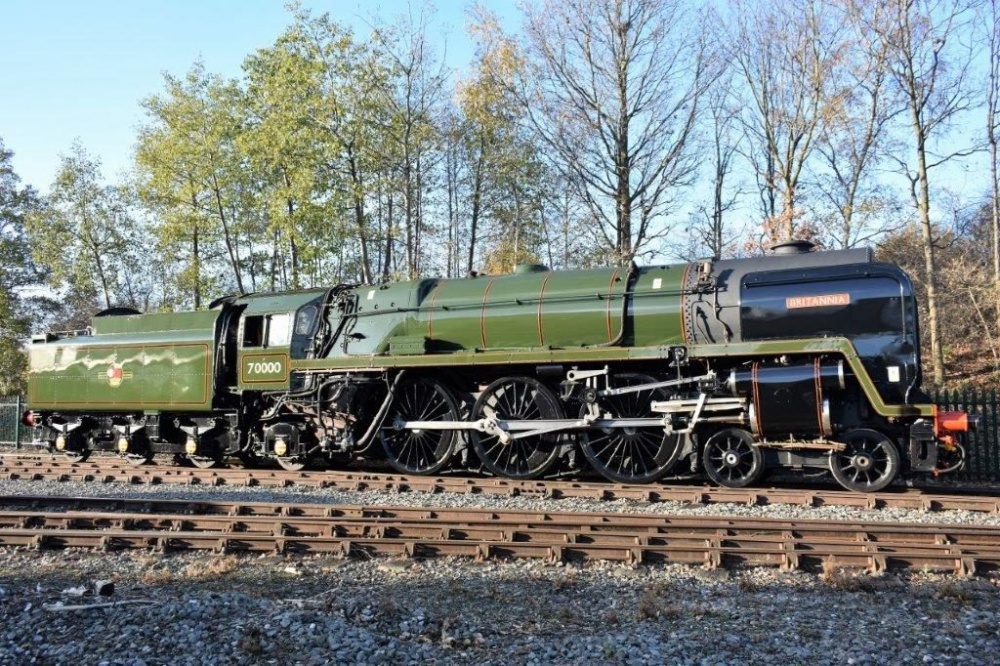 Bluebell Railway is giving you a rare chance to get on the footplate of Britannia during Giants of Steam Autumn Gala 2019!
Come along and experience first-hand firing and driving the Giant, BR Britannia Class No. 70000 'Britannia', on Monday 14th October.
It is the first time BR Britannia Class No. 70000 'Britannia' has visited the railway, so don't miss the chance to see, fire and drive this Giant in all its glory!
The experience is also perfect for a special birthday wish, retirement present, corporate team building exercise or simply to make a dream come true.
Full Steam Ahead Britannia includes:
The chance to fire and drive the Giant over the entire length of the Bluebell line between Sheffield Park and East Grinstead
Breakfast at the Bessemer Arms
A buffet lunch on board
One year's free membership of the Bluebell Railway Preservation Society for you and a partner
It will be a full day starting at Sheffield Park at 8.00am, finishing there at around 5.00pm.
Full steam Ahead Britannia is priced at £995 per participant. Up to four guests per participant can be added for £35 a head.
Participants must:
Be aged 18+
Be reasonably fit and in good health - able to ascend and descend a ladder unassisted
Wear suitable protective clothing, which covers arms and legs at all times. Clothing that may easily melt or catch fire if it comes into contact with hot surfaces/materials is not suitable (e.g. polyester/nylon). Gloves are also advisable
Wear sturdy footwear
Not attend under the influence of alcohol or drugs
Read the Medical Brief and meet the standards required in the Medical Self-Assessment Questionnaire before being allowed to take part
Booking information
Please note:
Participants will be required to complete a medical self-assessment questionnaire prior to taking part. Bluebell Railway reserves the right to cancel bookings were the participant fails to meet the required health standards.
This experience is subject to the availability of the locomotive. Bluebell Railway reserves the right to reschedule a driving experience if the minimum number of participants booked on a specific day is not reached, or for any other reason.